By implementing effective local SEO strategies, businesses can increase their online visibility, drive more targeted traffic to their website. 
Also generate more leads, and ultimately, increase their chances of attracting and retaining local customers.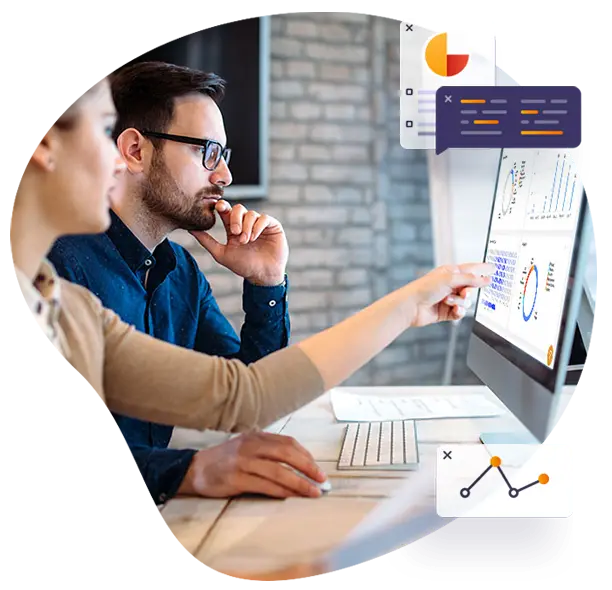 Unlocking the Power of Local SEO: Boost Your Business Visibility in Your Community
Search Engine Optimization (SEO) is an indispensable marketing strategy that businesses must embrace to establish their online presence and effectively promote their services.
Among the array of marketing tactics available, SEO stands out as the most pivotal one.
The digital era has revolutionized the world with advancements in technology and the Internet, making it hard to fathom a world without Google Maps, instant access to information, and the convenience of digital communication.
Gone are the days when physical maps, snail mail, and film development were relied upon. While it's easy to take modern conveniences for granted, it's crucial to acknowledge the immense progress made.
As technology continues to evolve at a rapid pace, it's imperative for businesses to keep up with the latest trends in communication and marketing to stay relevant in today's dynamic market.
The purchasing behavior of customers in the modern world is influenced by multiple factors such as location, platform, and reviews, necessitating companies to adopt an innovative approach to engage customers and outshine their competition.
Local SEO is important for businesses that have a physical location or serve customers in specific geographic areas. It helps businesses increase their visibility in local search results, attract local customers, and gain a competitive advantage over other local businesses.
Local SEO involves several strategies and tactics, including:
Google My Business (GMB) optimization: Creating and optimizing a GMB listing, which is a free business profile on Google, to provide accurate and up-to-date information about the business, such as its name, address, phone number, website, hours of operation, and customer reviews.
Local keyword research: Identifying keywords and phrases that are commonly used by local customers when searching for products or services in a specific area. This includes incorporating these keywords into the website's content, meta tags, and other relevant areas.
Localized content creation: Creating high-quality, relevant, and localized content on the website, such as blog posts, landing pages, and other types of content that are tailored to the local audience.
Online directory listings: Creating and optimizing business profiles on local online directories and review platforms, such as Yelp, Bing Places, and TripAdvisor, to improve visibility and credibility.
NAP consistency: Ensuring that the business name, address, and phone number (NAP) are consistent across all online platforms, including the website, GMB listing, and online directories, to avoid confusion and improve search engine rankings.
Online reviews management: Managing online customer reviews and ratings, responding to customer feedback, and encouraging positive reviews, as reviews can impact a business's reputation and local search rankings.
Mobile optimization: Optimizing the website for mobile devices, as many local searches are performed on mobile devices.
Local link building: Building high-quality local links from other reputable local websites, such as local business associations or chambers of commerce, to improve the website's authority and relevance in local search results.
How eTouts Help Your Business to Create A Successful Local SEO Strategy ?
At eTouts  digital marketing agency, we understand the importance of having an updated, clear, and optimized business listing on Google. However, we also know that managing the administrative details related to your online listing can be a challenging task, especially when you add a location, move a business, or make changes.
Having duplicates and outdated information on your local SEO can adversely affect your business, and that's why we offer our services to manage it all for you. Our goal is to provide you with an up-to-date and constantly improving local SEO strategy designed to maximize your profits.
While SEO is crucial, local SEO is even more specific and focuses on your target audience in a particular location. By concentrating on a smaller demographic, you can create a more successful marketing campaign and track your competition with greater accuracy.
If you are looking to grow your business locally, eTouts Agency is here to help. We are committed to developing the best local SEO strategy for your business, including optimized content for successful search on Google and other search engines, as well as enhancing your brand visibility.
Our local SEO services include:
Keyword Research: We identify the keywords and phrases that your target audience is searching for, and optimize your content accordingly to increase your visibility in search results.
On-Page Optimization: We optimize your website's content, meta tags, and other on-page elements to make sure your website is search engine-friendly and easily crawlable.
Off-Page Optimization: We build high-quality backlinks to your website from reputable sources, which improves your website's authority and visibility in search results.
Local Directory Submissions: We submit your business to local directories and other online platforms, which helps to improve your visibility in local search results.
Review Management: We help you manage your online reputation by monitoring and responding to customer reviews on various platforms, including Google My Business, Yelp, and others.
Analytics and Reporting: We provide regular reports on your local SEO performance, including keyword rankings, traffic, and other important metrics.
Our team is dedicated to staying up-to-date with the latest trends and best practices in local SEO, and we are committed to helping you achieve long-term success. Whether you're a small business or a large corporation, we have the expertise and experience to help you reach your target audience and grow your business locally.
So, if you're looking to improve your local SEO and take your business to the next level, don't hesitate to contact us at Etouts Company. We would love to hear from you and discuss how we can help your business grow.
The condition of your website plays a crucial role in determining your search engine rankings. It's essential to assess your current rankings and evaluate if your website meets the requirements of leading search engines.